***to see a full screen view of the calendar, click here.
____________________________________

Four of our chorus students auditioned for and successfully made the cut for the All-Virginia Chorus.  In addition to a prepared piece, they sight-read an unfamiliar selection with only 30 seconds of study time.
Please congratulate these accomplished musicians on their success:
Juniors: Joe H. and Thomas O.
Seniors: Jenna L. and Thomas S.


Pictured left to right:
Joe H., Thomas O., Jenna L., Mr. Carroll, and Thomas S.

____________________________________

Potter M. receives 2016 Good Citizen Award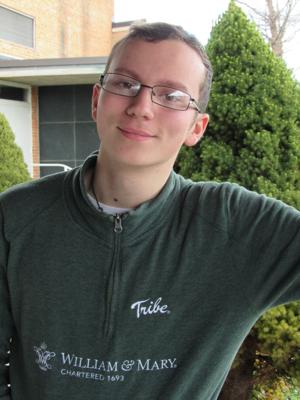 CONTRIBUTED PHOTO Potter M., a senior at Patrick Henry High School, is the recipient of the 2016 Good Citizen Award and Scholarship Contest given each year by the Black's Fort Chapter of the Daughters of the American Revolution (DAR).
photo credit:
http://www.swvatoday.com/news/washington_county/article_7f299476-bbdd-5de1-ac17-4f9eeb7491d6.html

Posted: Friday, February 10, 2017 1:00 pm
CAROLYN R. WILSON FOR THE WASHINGTON COUNTY NEWS

GLADE SPRING, Va. — With an hour to write and a dictionary to help him, 17-year-old Potter M. recently prepared a patriotic essay at his school that has won him awards at the county and district levels with an opportunity to place at the state level in the coming weeks. Based on his winning essay, Potter, a senior at Patrick Henry High School, is the recipient of the 2016 Good Citizen Award and Scholarship Contest given each year by the Black's Fort Chapter of the Daughters of the American Revolution (DAR). Second place for the essay competition went to Sarah Lilly, a senior at Abingdon High School, and the third place winner was Madison Garrett, a senior at Holston High School. Potter was nominated to enter the contest by his social studies teachers because of his knowledge and interest in history, as well as his writing abilities. After receiving his school nomination, he formulated an essay based on the sealed focus question: "How do the combined actions of many good citizens keep our nation moving forward?" Potter received the essay question at school with no previous knowledge of its content. His answers to the essay question revolved around three issues. "It's not so much what (our citizens) are doing, but it's why they're doing it. And, that's what I think moves our country forward," he said. "There are three things that drive good citizens to move the country forward— the love of equality, freedom and service." The student developed his ideas by writing, "Equality is the foundational worldview of the patriot that drives all of their other actions. Jefferson states the equality of all people in the Declaration most succinctly when he writes that all people possess, 'certain unalienable rights to life, liberty and the pursuit of happiness.' " Potter addressed the issue of freedom by writing, "Freedom is the goal of a just society and the purpose of patriots, which good citizens must always move our country towards for the sake of equality." Lastly, he wrote, "If equality is the 'why' and freedom is the 'what,' then service is the 'how.' The DAR Good Citizen Award and Scholarship contest was created in 1934 to encourage and reward the qualities of good citizenship among students throughout the country. The award is given to one senior each year who exhibits dependability, service, leadership and patriotism in their homes, schools and communities. After learning his essay had placed at the county and district levels of the DAR, Potter attended a Black's Fort DAR meeting in January where he read his essay to the chapter's members, and accepted a monetary award of $300 from the local chapter. "It's a huge honor, and the money will help with college expenses," said Potter, who plans to attend the College of William & Mary in the fall. Potter believes his service work in the school has molded him into a good citizen. Potter plays trumpet in the Patrick Henry Rebel Regiment Marching Band, and served a leadership role as brass captain this school year. A member of the Scholastic Bowl Team at his school this school year, he scored second among team members from Patrick Henry, Northwood, Honaker and Holston high schools. He currently is playing the role of the Cat in the school's Dr. Seuss play, "Seussical the Musical" that opens Feb. 23. In his free time, he enjoys reading philosophy, theology, political and economic literature. Carolyn R. Wilson is a freelance writer in Glade Spring, Virginia. Contact her at news@washconews.com.

____________________________________



Winter Homecoming 2017
#PHHSGIVESBACK
#REBELSTRONG


Congratulations to Sydney C. and Jarrett A. for raising the most money for PHHS Gives Back.




Also, congratulations to all of these leaders for raising over $5,500.00 for charities such as: Washington County Relay for Life, Ecumenical Faith in Action, Susan G. Komen, St. Judes and Cancer Institute of America.



____________________________________

Congratulations to Campbell B. and Rodah B.
for being voted "Homecoming King and Queen"



____________________________________

Patrick Henry High School Student Competes at the Virginia State Fair

Patrick Henry High School sophomore, Carlee T., recently competed at the State Fair of Virginia in Doswell, Virginia which was held September 30th through October 2, 2016.  Carlee competed against many exhibitors from all across Virginia for awards and scholarships.
She took five heifers with her and brought back many awards including Grand and Reserve Champion Simmental, Grand Champion Bred and Owned, Division Champion in Sim-Angus, and Reserve Division Champion in All Other Breeds with a Limousin.  Her Grand Champion Simmental was chosen as Reserve Supreme which placed her with the second place heifer out of the entire show/fair. As a result of this award, Carlee received a $500 scholarship.  Congratulations Carlee!
____________________________________

Patrick Henry AP Chemistry Students Extract Copper

Students in Mrs. Woosley's AP chemistry class conducted a single replacement reaction experiment. In the lab, students removed the water from a mass of copper (II) chloride dihydrate, made a solution of the resultant anhydrous solid, and displaced the copper from solution using aluminum metal.
The products included copper metal, which was then filtered from solution and dried. The students had to determine the formula of the hydrate from the data and determine percent error based on the stoichiometry of the reaction and the actual yield of the copper metal. This lab requires the demonstration of numerous techniques and skills and encompasses the entirety of the stoichiometry concept in chemistry. Now, if we could only figure out what to do with all that copper…..
____________________________________

Congratulations to these students for lending a hand, showing compassion, and making a world of difference at Patrick Henry High School!